Filter Reviews
Size
Fit
Color
Pain
Comfort
Leather
Quality
Problem
Strap
Look
Feel
Support
...
Style
Clogs
Flats
Shoes
Feet
Toes
Navy
Work
Sneakers
Buckle
Person
Brand
5.0 star rating

4.0 star rating

3.0 star rating

2.0 star rating

1.0 star rating
Stephanie
5.0 star rating
LOVE LOVE LOVE them
Review by Stephanie on 26 Feb 2019
review stating LOVE LOVE LOVE them
I am in serious love with these shoes. It is difficult to find cute shoes with larger feet and these in a 43 wide fit me perfectly. I can wear them all day and my feet still feel good at the end of the day. None of that, "ahhh" feeling when I take them off. Instead, my feet feel energized. Wish they had other colors in the 43 wide as I would buy more!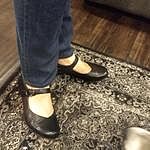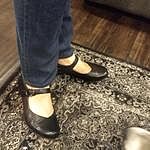 Same as red Love
Review by R. E. on 23 Oct 2020
review stating Same as red Love
Same as red Love
Great shoe
Review by Arline on 21 Oct 2020
review stating Great shoe
This shoe fits better than the pump style without the strap. It doesn't slip off and the heal is the ideal height.
Beyond comfort
Review by Lori on 29 Aug 2020
review stating Beyond comfort
I can't say enough great things about these shoes! They exceeded my expectations in every way! They are super cute and extremely comfortable for my 10 hour workday! Bonus, at lunch I walk at least 1 mile and have always brought a pair of sneakers to change into but with these Dansko's, I don't need to change shoes for my walk! And at the end of my workday, my feet feel fantastic! Thanks for making beautiful shoes comfortable for all day wear! Can't wait to try out your Dansko sneakers next! I have always loved the clogs and didn't even know you made any other shoes! Danskos are my favorite shoes now!
Comfy Style I Can't Be Without
Review by Kimberly on 24 Aug 2020
review stating Comfy Style I Can't Be Without
These cute and stylish shoes are so comfortable I walk my miles at lunchtime wearing them. Originally purchased to walk all around Europe last year, I keep buying them in other colors. They are perfect for work, where I have to dress but still want to have ease, and they work well with my narrowish feet size because of the adjustable straps. Thanks, Dansko, please don't ever get rid of Fawna!