Filter Reviews
Fit
Size
Width
Arch
Color
Material
Comfort
Walking
Quality
Construction
Look
Problem
...
Feel
Style
Customer Service
Heel
Pain
Support
Replacement
Socks
Line
Toes
Sneakers
Ankle
5 star rating

4 star rating

3 star rating

2 star rating

1 star rating
Good walking shoe
Review by Julia on 29 Jan 2020
review stating Good walking shoe
I bought these shoes before going abroad as a student in France for the semester. A lot of walking in the city. They are doing great!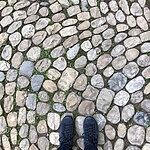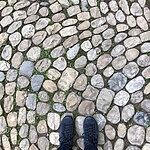 Superior support for your feet
Review by Pamela on 2 May 2019
review stating Superior support for your feet
The downside is price, but you get excellent support from Dansko's arch system, nice stability, and of course they look great. I could not walk distances without these shoes. Roomy and cushioned, and even office-worthy in the right color.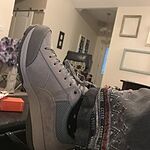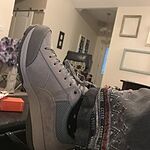 These are my favorite work
Review by Camille on 29 May 2020
review stating These are my favorite work
These are my favorite work shoes! They replaced an old pair of XP 2.0 clogs that have always been my go-to work shoe. These are so much better! My feet never hurt after work anymore. I'm so grateful they started making these in a wide width. Or maybe they have for years and they just didn't carry them at my local shoe store. Either way, these are my new go-to shoes.
My one concern is that I have to lace them as tightly as they go. I'm worried that over time as they lose some of the cushion that I may not be able to lace them tightly enough. Also when I first received them I wasn't able to tie them with the laces going through the final rivets. It caused some pinching at the top of the tongue where it sits against your ankle. I just skipped the last rivets for the first week. Once they were broken in, I was able to start using the last set of rivets. I almost sent them back but it worked out perfectly with a little patience.
Best Walking Shoe I've Owned
Review by Donna on 25 May 2020
review stating Best Walking Shoe I've Owned
No shoe has given me better support and comfort. Very well constructed and long lasting. I won't buy another brand.
When I started wearing my
Review by Joanne on 16 May 2020
review stating When I started wearing my
When I started wearing my new shoes, my back quit hurting for the first time in months.
Q: Can these be washed in the washing machine if the insoles are removed?
A: Hello,
The Paisley is made of suede leather and we do not recommend cleaning them in a washing machine. We do have a product we recommend for cleaning suede and nubuck leather. Please click the link below to view this product.
dansko.com/nubuck-block-brush