Filter Reviews
Size
Fit
Color
Heel
Height
Quality
Look
Support
Feel
Strap
Style
Dressy
...
Customer Service
Insole
Sandals
Shoes
Toes
Hole
5.0 star rating

4.0 star rating

3.0 star rating

2.0 star rating

1.0 star rating
Size up and prepare to rock it!
Review by Sarah on 16 Jun 2020
review stating Size up and prepare to rock it!
I ordered the 39 same as my last 4 pairs of Danskos . Felt 2 points of pressure, so I exchanged for size 40 which had a bit of room but no pressure points (hot spots). I think because the Taci has the highest heel of the shoes in my collection that makes the footbed feel shortened (smaller) because the foot is more arched than flat.

I'm obsessed with the denim color!! I wear them with every hue of blue jeans to dress up for grocery shopping (sad but true thanks to Covid) I walk a little slower and more elegantly while maintaining my social distance. Now I can wear extra long denim flare pants that stylishly drape over the Taci-s.
No regrets in getting these and exchanging with Dansko was straightforward.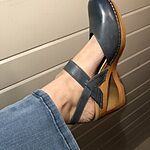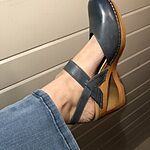 Timothy P.
5.0 star rating
Great purchase
Review by Timothy P. on 12 May 2020
review stating Great purchase
Good quality, nice color. Nice style.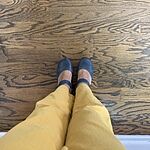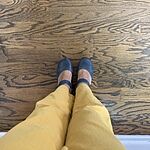 4th time is the charm
Review by Valarie on 6 Oct 2020
review stating 4th time is the charm
The first pair of dansko's I purchased, many years ago, were a similar style. The most comfy pair of shoes I'd ever owned. I've purchased 2 pairs after and they were not the same. They changed the fit and materials. This pair is as comfy as the first. They seemed to have perfected the fit now and they feel as great as my other pair. Might be tied for best shoe ever. Great color. Adorable style. May get a second pair.