Filter Reviews
Fit
Size
Color
Ache
Material
Look
Weight
Support
Leather
Quality
Feel
Footbed
...
Customer Service
Socks
Sole
Legs
Feet
Shoes
Version
Amount
Danskos
Dansko
Pair
Clogs
5.0 star rating

4.0 star rating

3.0 star rating

2.0 star rating

1.0 star rating
LIKE WALKING ON A CLOUD
Review by Michaela on 1 Apr 2020
review stating LIKE WALKING ON A CLOUD
I love my new Dansko clogs! My last pair was the classic professional clog and I remember having a difficult time breaking them in. These new XP 2.0 required no breaking in. They were so comfortable the first time I put them on; it feels like I'm walking on a cloud. So much space in the toe. I wore my last pair for 10 years so I'm hoping to get the same distance out of these ones!!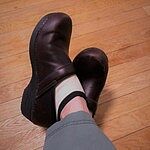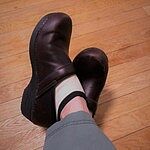 Love these shoes!
Review by Anna on 31 Mar 2020
review stating Love these shoes!
I'm a florist and am often on my feet 8+ hours a day especially at holidays. After nearly 2 years of constant use, my previous pair was worn out. The fit of the new pair is perfect! The XP 2.0's are the only shoes that don't make my feet/hips/back/neck hurt after a long day.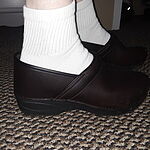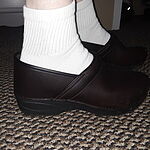 So comfortable
Review by Christy on 20 Oct 2020
review stating So comfortable
I love these shoes! The padding in the soles helps me wear them longer in more comfort. This I will be ordering again!
Very dark blue
Review by Susana on 7 Oct 2020
review stating Very dark blue
Interesting color navy is very dark almost black but blue that suits will all my scrubs Confortable as usual to wear them for all day long Runs true to size but a bit wider
Not only for nurses!!
Review by Cristine on 4 Oct 2020
review stating Not only for nurses!!
I work for the school district, on my feet for 6-8 hours a day. My feet and back were killing me, I tried many different shoes but nothing seemed to work, had a Dr appointment and noticed a lot of the medical staff were wearing these so I decided to try them, so glad I did, no more foot or back pain, in fact a few of my co workers also bought them after I told them how much I liked then!!